Facilitators Forum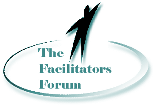 www.facilitatorsforum.com/people.htm
A highly professional group whose purpose is to provide clients with systemic designs for effective personal, group and organisational action. Experts at guiding people through effective and efficient group interaction processes to achieve their agreed purpose, remaining neutral to the content of interest and acting as an ally to the entire group.
Virtual Creations

www.virtualcreations.com.au
Virtual Creations are a professional, innovative and highly customer focussed IT company. They are responsible for the development and maintenance of this site and specialise in web design/maintenance and IT training.