About Us
Accord Consulting is a leading provider of solutions & resources for organisations wanting to grow, improve or re-focus. As a results-orientated consultancy, we focus on aligning Capability with Strategy, partnering with our clients to make a measurable difference in the areas that really matter to them.
With our structured portfolio of services, each designed to produce lasting results, we provide depth and capability in a number of Human Capital areas, as indicated below.
1. At an Organisational Level we utilise a range of diagnostic tools to establish the 'current reality' in areas such as Climate, Leadership Approach, Clarity and general Business Health. We provide wisdom, guidance and expertise in the implementation of Strategic Alignment (the alignment Strategy and People) and bring a wealth of experience to Change Management including the development of appropriate systems and processes to support key objectives. We also provide support, strategies and experience in the retention of key personnel (See Talent Development)
2. At a Team Level we provide tools, support and significant experience in the development of High Performance Teams adding enormous value to those who choose to partner with us. In particular we provide assistance with the formation of Project Teams, Strategic Career Navigation® and assistance with the identification & Development of High Potential Staff (your talent pool)
3. At an Individual Level our range of Services includes Coaching, Mentoring, Psychometric assessment, on the job Training, Workshop based training and long term relationship. Ask our many clients!
All of the services provided by Accord Consulting are designed to achieve results.
Please CONTACT US to open a discussion on how we might add value for you
A selection of our clients...
We work with a wide range of Local, National and International orgqanisations including private and government sector. Our clients are typically referred to us by others and the following list provides a snapshot of our client base.
Industries include Telco, Manufacturing, Logistics, Medical, Financial, IT, and a wide range of companies in service industries.
Our Clients include: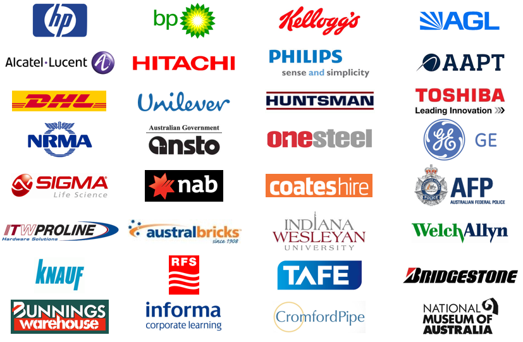 Our Senior Team
Principal Consultant: Peter Howard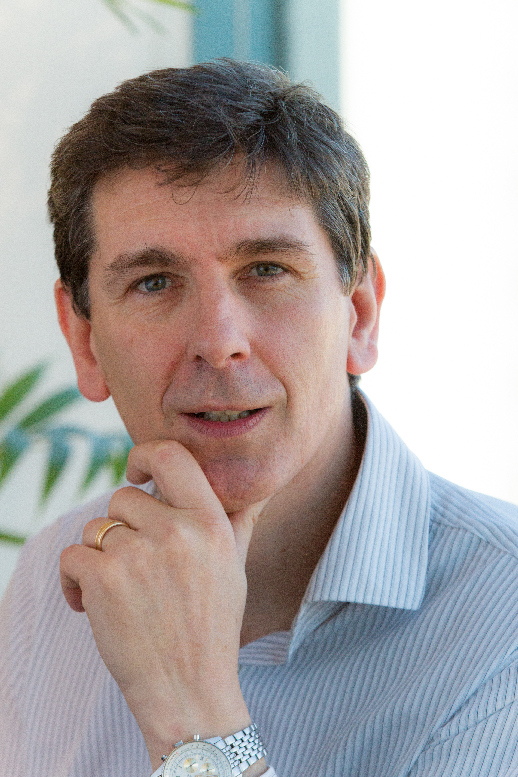 Founder of the Accord Group, Peter has a wealth of experience as a Business Consultant, Company Director and Training Professional. He has held senior leadership positions over the last 20 years in a variety of businesses and, prior to launching Accord Consulting, achieved a high degree of success in both Private and PLC Environments.

Known for achieving tangible results, he is particularly sought after as a Sales Consultant and Trainer, external facilitator of Organisational Change and driver of Strategic Alignment in organisations. In this capacity, his broad business experience and first-hand exposure to Managing Change are well known across multiple global corporations.

Today, much of his time is spent in consulting and developing/delivering programs that increase employee engagement in the areas of Sales and leadership as well as facilitating the implementation of strategies that accelerate performance and build Team Alignment within client organisations. Peter also coaches at senior and middle management levels, is one of the most inspiring trainers around and enables individuals and teams to reach higher and develop faster in order to successfully meet and exceed their business and personal goals.

Over the years Peter has partnered with companies from multiple sectors, including:

Telecommunications Manufacturing IT Logistics Financial Services
Government Call Centre Education Logistics Utilities Medical Retail

Peter is the father of three grown children, plays squash, is a keen nature photographer and kayaker. He is often heard on local radio speaking on various subjects and is a published author.

For a more detailed Profile in PDF format clear here
Senior Consultant: Joe Alberts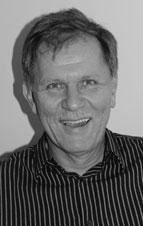 Joe is a senior member of our team, specialising in the analysis of Organisational and Individual training needs in order to develop relevant and effective competency-based training plans. He is a Registered Psychologist (Bachelor of Arts, Honours Psych and MA Clin Psych) and has completed Post Graduate studies in Psychology and Management at the University of Pretoria.

Joe has broad experience in a number of industries, including Finance, Manufacturing & Government. His background in Psychology - combined with real business acumen and depth of experience provides solid and tangible outcomes to those with whom he partners. Whether working with senior executives, front line leaders or their people Joe is able to adapt his approach to ensure that valuable outcomes are reached.

Joe's skills include



Comprehensive TNA (Training Needs Analysis)
Organisational Surveys
Change Management
Psychological Profiling
Executive Coaching
High Level Facilitation
Strategic Training Plan development
Corporate Training
Team Development
Senior Consultant: Byrt Mallanyk

Byrt is a hugely experienced Business Consultant with a significant passion for seeing individuals aspire to their full potential. Byrt has held senior positions is various industries including telecommunications, finance, manufacturing and others.

Those who have worked with Byrt will know the immense commitment he demonstrates. Invariably he leaves a legacy of empowerment and increased capability - often beyond expectations - resulting in positive change and improved results. His awareness of people and behaviours provides a strong foundation for driving real change.

For many years Byrt has provided consulting services to various national and international businesses including SME's, in particular assisting in the areas of start-up, finance, organisational and leadership development and core soft-skills training.

Byrt has a strong awareness of culture in organisations, providing a valuable perspective and strong direction when cultural matters are a challenge. His multicultural background is a valuable asset in international companies particularly in situations involving mergers, aquisitions and the integration of different business units or groups.

Byrt's skills include

Corporate Training
Strategic Integration
Change Management
Mentoring and Coaching
Organisational Development
Interpersonal Communication